CEAD FM Testimonials and Case Studies
Read some of the comments received from our current clients using the CEAD FM Program.
Select the link to download a Case Study.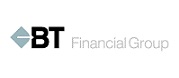 BT Financial Group
Communication.
We wanted something to energise our staff, something that would add to the atmosphere and vibe and bring that up. We were also looking for a different way to engage with our people and to communicate to our people.
The way CEAD work with our business creatively, making sure they understand our key priorities for the contact centres of BT and then applying that is really important.
JASON FLANAGAN, Head of Contact Centres, BT Customer Service, BT Financial Group.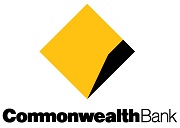 CBA Business Service Centre
Key Drivers
Being a call centre, energy levels really make a difference to the performance of the team and CEAD FM helps to engage the team and keep them focussed throughout the day.
The messaging also provides an emphasis on client service and how we can consistently deliver that across quite disparate teams.
CEAD fm forms a major part of our communications strategy.
SHARI COSGRIFF, General Manager, CBA Business Service Centre.

SUNCORP BANK Contact Centre
Employee Engagement
The staff absolutely love CEAD FM, as it's a constant source of music and business messages and it creates a positive buzz in our environment.
We've had Pulse FM for a long time but we still see the staff engaging with it. They love to hear their peers on air, they love participating and they talk about the music.
It's one of the strategies we use to engage our people and by recording key business messages it supports activities that are happening around the Contact Centre and within Suncorp Bank.
SAMANTHA MOSS, Executive Manager, Suncorp Bank Contact Centre, Sales & Service
Below are some of the comments received from our current clients using CEAD Dramatic Art services.